Bhopal-based agricultural retail brand Green & Grains, has been awarded the crop diversification project by Government of Madhya Pradesh. They are the first awardee of the scheme in Madhya Pradesh, along with ITC.
Last year, governing council of NITI Aayog, with Prime Minister Mr. Narendra Modi, had discussed four main agendas like Urban governance, NEP (National Education Policy) in school education, NEP in Higher Education and the last one was CROP DIVERSIFICATION & achieving self sufficiency in pulses, oilseeds and other agricultural produce. These agendas were declared to be a national priority for next 25 years.
During the same meeting, MP Chief Minister Shivraj Singh Chouhan had informed that Coarse grains, medicinal crops, fruits and vegetables are being promoted through the Agricultural Diversification Promotion Scheme in place of wheat and paddy and as a result, an increase in the area under mustard and summer moong has been registered in the state.
13 proposals from small as well big national brands like ITC, Patanjali, Dehat etc. had been received by the MP government under this scheme, for agricultural diversification in 1,86,000 hectare area out of which two proposals- of ITC and Green & Grains, were finally approved.
At present, along with the production of medicinal Ashwagandha and Tulsi in 4500 acres by ITC, the production of organic vegetables and grains in 1235 acres has been started by Green and Grains.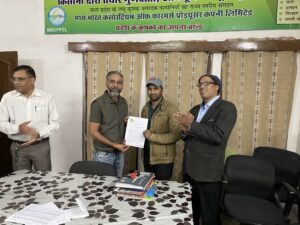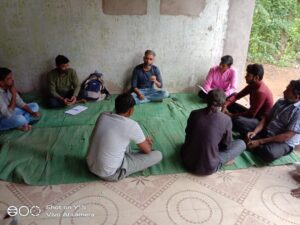 Speaking on this development, Prateek Sharma- Founder, Green & Grains said, "This project will let us achieve our numbers 3 times faster. Farmer onboarding till building world class pack houses is being supported by the government & we will be creating a production capacity of incremental 1500+ acres in 2 years. With this capacity built-up, we will be getting in B2B space as well, in safe food category. All this will give a huge push to volumes and variety. Not to forget, working with government adds great value to the brand."
Further under the crop diversification scheme in the state, testing is in progress on four other projects which include green peas and coriander in Vidisha district; potato production in Rewa, Satna, Gwalior, Dewas, Indore, Ujjain and Shajapur; bamboo production in Dewas and Narmadapuram. There is also an ongoing effort to increase the production of orange and guava in Sehore and Chhindwara.